Our UV Stabilised and Chemical Resistant GRP provides a robust & weatherproof Vertical Discharge Roof Ventilation Unit in virtually any BS or RAL colour.

Weatherform are able to supply Ziehl Abegg fans in conjunction with these units and they are also compatible with all major plate axial fans.

We also manufacture an extensive range of Soaker Sheets and have accessory options available to suit all unit sizes.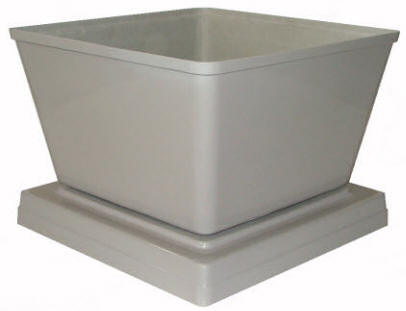 Our Vertical Discharge Roof Ventilation Unit are supplied complete with fitted backdraught shutters and are suitable for roofing applications of up to 30 degrees of roof pitch.